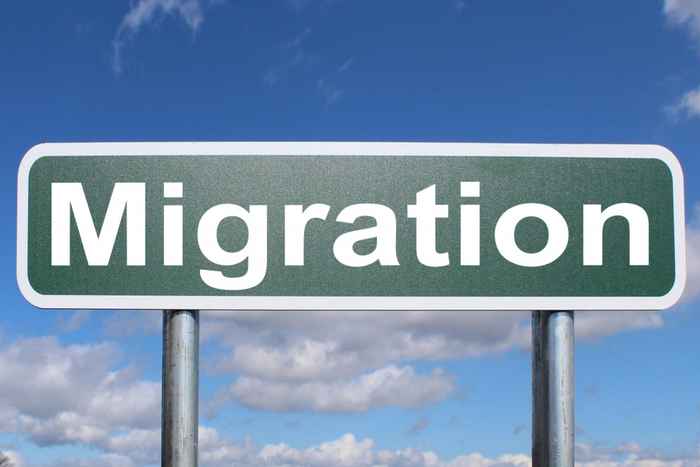 Migration has become one of the main contemporary issues in debates in Europe, but little attention is paid to migration in the MENA region itself. What type of movements do we see, ​where do people migrate to and from? Why do people migrate, is it mostly refugees of war, labor migration or other types? And what are the effects on the receiving countries, the communities themselves and the sending countries?
The series opens with a round table on Syrians who fled the conflict and took refuge in one of the neighbouring countries, bringing in scholars who will elaborate on the effect of the host countries as well as the Syrian refugee community. This is followed by two lectures focusing on North Africa, which has become a transit place and sometimes permanent site of residence for migrants from Sub-Saharan Africa and elsewhere. The series will conclude with our Annual Lecture which addresses migration in the context of the Ottoman Empire. It discusses the experiences of the tens of millions of people from the Ottoman Empire, be it Greek, Albanian, South Slav, Arab, and Armenian Muslims, Jews, and Christians, in order to challenge current fixations with migrations to Europe.
10 February 2022, 5 PM
Syrian refugees in Turkey, Lebanon and Jordan
Roundtable with Tamirace Fakhoury, Yasemin Özer en Dina Zbeidy
Discussant: Uğur Üngör
Read more
3 March 2022, 5 PM
Migration and Racial Subjectivity:
Anti-racist Activism with Tangier's "Africanos"
Lecture by Miriyam Aouragh (University of Westminster)
Read more

24 March 2022, 5 PM
Authoritarianism, Democratization and Immigration Policy
in Morocco and Tunisia
Lecture by Katharina Natter (Leiden University)
Read more

12 April 2022, 5 PM
Annual Lecture:
Stages of Global Migration:
Ottoman Refugees and the World they Helped to Make, 1870-1970
Lecture by Isa Blumi (Stockholm University)
Read more
Detailed information about the individual events follows.
All events are hybrid.
In order to attend, online or on campus, please register by sending an e-mail to acmes@uva.nl