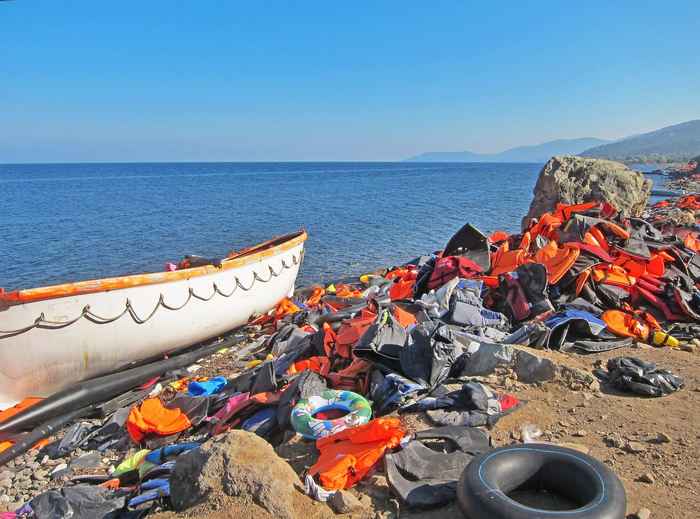 Abstract
As I started to follow the traces of bodies that in recent years went missing in the Mediterranean, I had to move away from Europe, its soil, politics and ways of knowing the dead. This movement was neither firm nor fast. There were twists, switching of courses, fast-forwards as well as occasional meanderings. Eventually I arrived at the beaches of Zarzis, a town in the south of Tunisia. And there was Mohsen.
Following traces, bodies that wash ashore, but also the trails of worn-out shoes and slippers, clothing and life vests, rubber and wood, our paths crossed. Right there.
My talk tells a story about this encounter, as to make three interventions. First, attending to death and dying beyond Europe's border management regime, I want to demonstrate that what we are facing is not merely a humanitarian problem but a political problem. Second, I want to argue that what we came to know as Europe's migration crisis, is not a crisis but a chronic situation, a manifestation of Europe's ongoing (post)colonial involvement on the African continent. Third, attending to the diversity of material traces I want to suggest a shift and broaden the notion of forensics, from a practice of delivering evidence about a single event, to the art of paying attention (to a broader picture). The latter is a move towards materiality and material traces that could help us to articulate the ambivalences and politics of persistent colonial relations.
About the speaker
Amade M'charek is Professor of Anthropology of Science at the Department of Anthropology, University of Amsterdam, where she acts as the director of the research group Health, Care and the Body. M'charek is PI of the RaceFaceID project, an ERC-consolidator project on forensic identification and the making of face and race, and co-PI of the NWA project Pressing Matter: Ownership, Value and the Question of Colonial Heritage in Museums. Her work centers on the ir/relevance of race in science and society, the materiality of identities, as well as on forensic methods for studying (post)colonial relations, circulations and extractions.